I am so happy right now. Raechel over at
Finding My Feet
posted a tutorial on how to post pictures that fill up your entire text column. I've always been annoyed with blogger and the size of their "large" pictures that take up a 1/3 of my column. Well now the problem is fixed! Thank you Raechel.
Here are some pictures of Lydia. My sister crocheted these little leg warmers. How cute are they?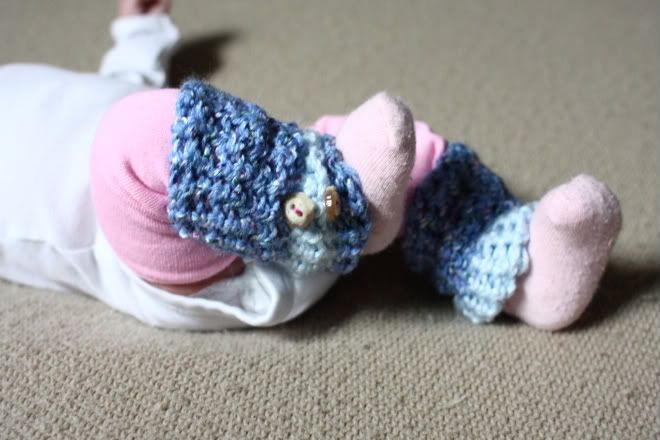 I said I felt like I had an 80's girl on my hands... or does it look more like 90's? I was too young in the 80's to really know what the style was.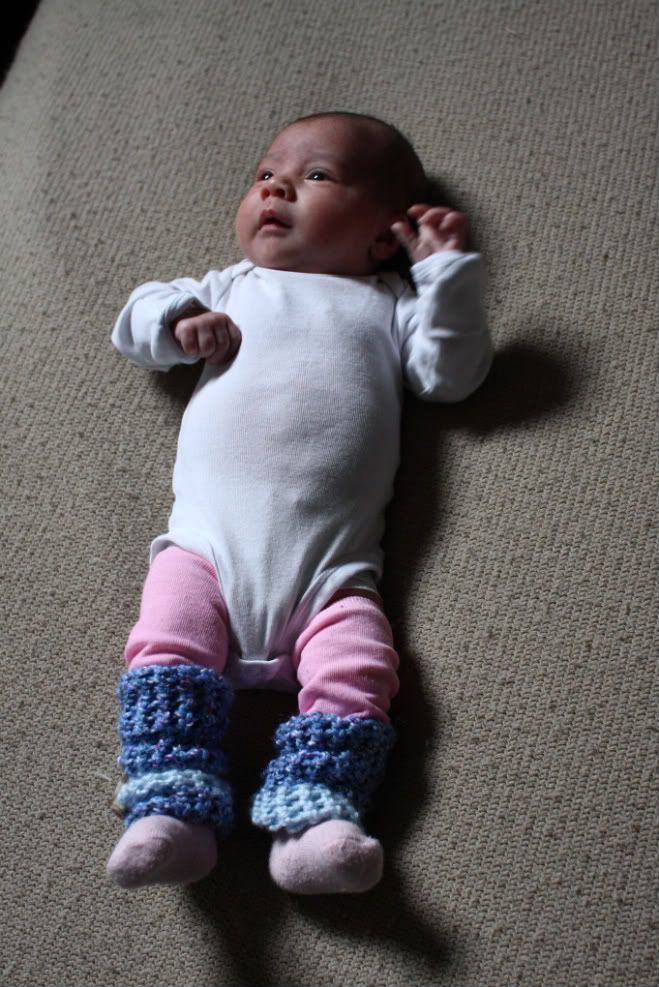 Another fun feature Raechel exposed me to: Collages! I'm pretty sure you can make one without the black border. I'd like that better but am too lazy right now to change it. Next time.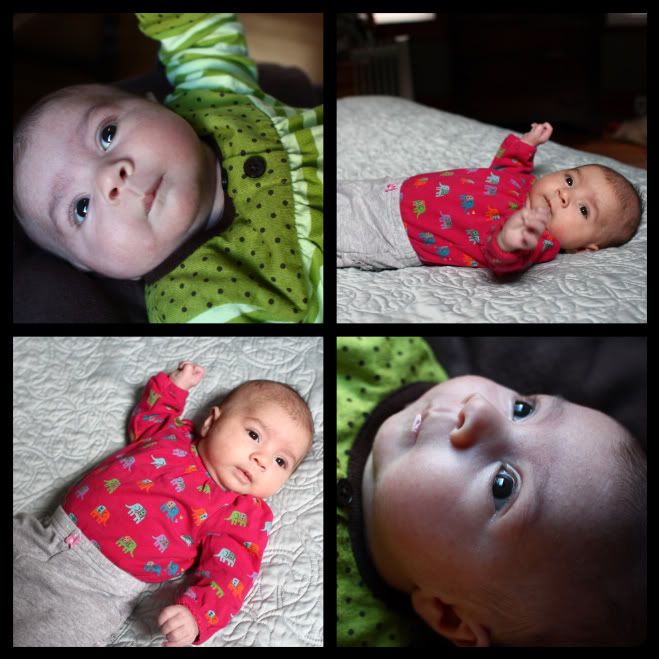 Lydia has gotten so big lately. See how chubby those cheeks are in that top left picture. In the last week she has gone from newborn diapers to size 1. Yay! Now I can buy 50 instead 36 and still pay the same amount. I don't really understand why they charge you more for a smaller diaper...you'd think it'd cost less to make. The girl is also fitting into some of her 0-3 mo clothes. They are still somewhat big but will have to do because newborn is getting a little too snug.
I bought a Moby wrap today. I think I'm going to like it! I have waited and waited because I think $40 for a simple (long) piece of fabric is a little silly. I thought maybe I could make my own but decided just to cave and pay the money. I carried her around in it today and she fell right to sleep. I wont do this too often because I'm really trying to make sure she can sleep in a bed and not have to be held all the time. But it is nice when she is fussy to have my hands free to do other things... like laundry or the dishes.