I'm officially a cloth diapering momma. I started on last week and have slowly been transitioning my way into the world of cloth diapering.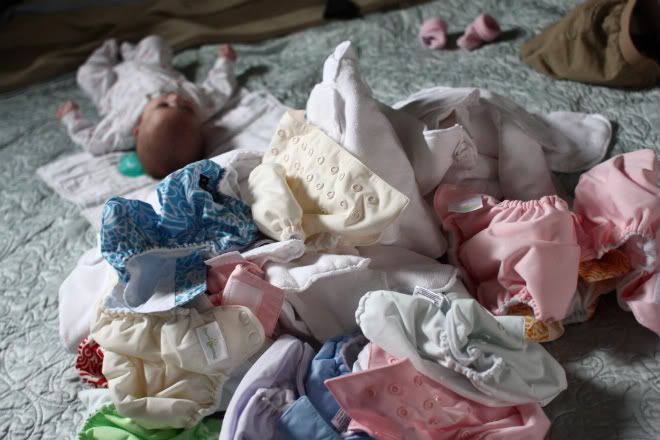 It took me some time to even get up the courage to wash them so they'd be ready for use. I had to do some prep work first. I went out to Target and bought a drying rack because little did I know that drying my covers all the time will wear and tear on them. Once the sun decides to come out on a regular basis I'll be sticking my rack out back and letting our bum gear dry the old fashion way.
Lydia has had a slight diaper rash here and there so I took a day break from the cloth to try and clear it up and so I can wash the dirty diapers.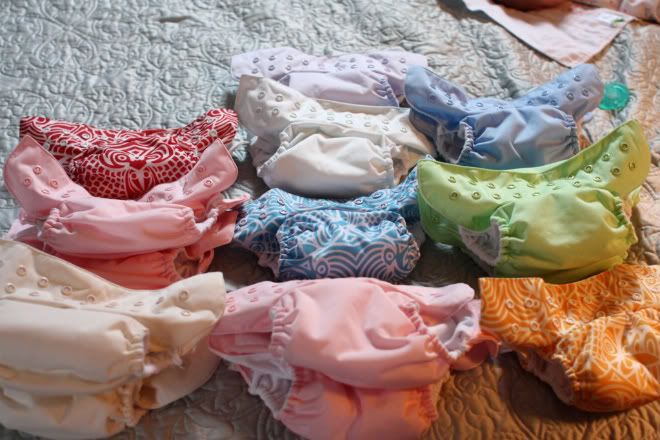 So far (ha in my whole 2 weeks of experience) I'm liking these diapers. Last night she had her first leak. I only had the smaller insert in and after wearing it all night she showed the diap who was boss. Her pee. I'll start stuffing with a thicker one for night time use.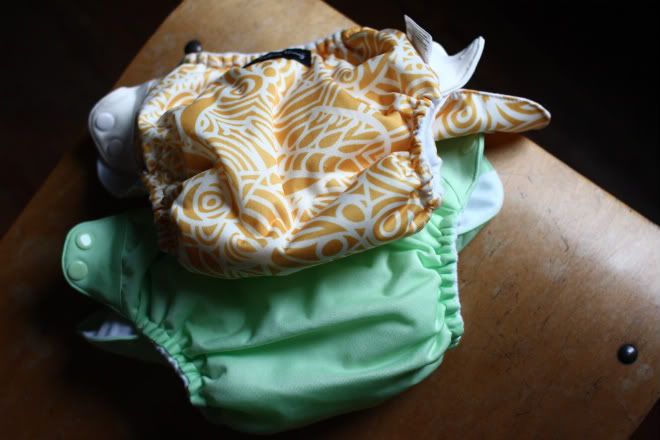 We bought the diaper sprayer from bum genius. I'm trying to decide what I think about it. It kind of makes a mess when I use it. Maybe it's the user and not the after sprayer?? It just gets the toilet seat all wet and sometimes even the floor. I could be angling it the wrong way. I'll keep trying and see if I can't figure it out. If it keeps it up though I ma send it back and get more diaps.