We've had great weather here lately and it has been our goal to soak it up. It's nasty out right now and is supposedly supposed to get cold again for a few days. To remind me of the warmth here are some pictures of our family out on the front porch.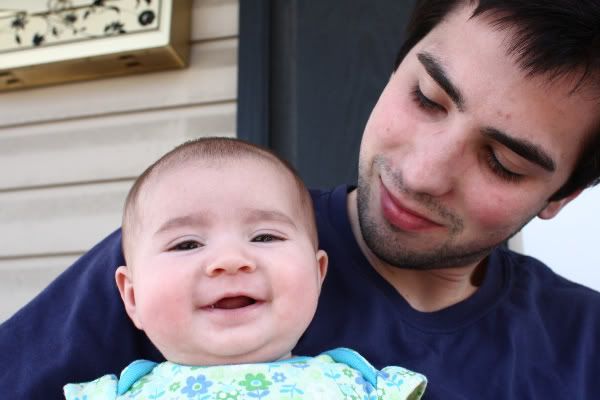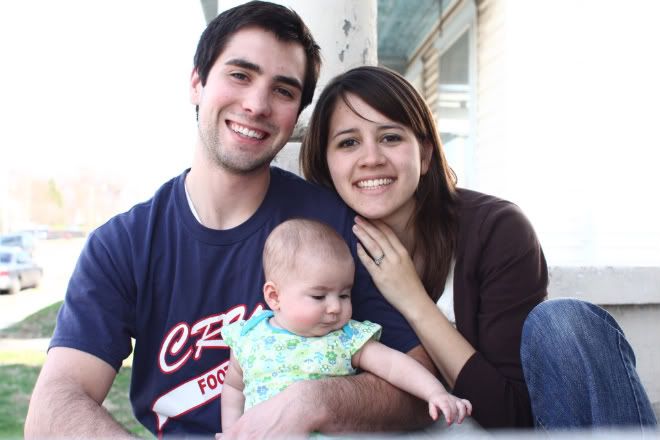 Don't you just love those button eyes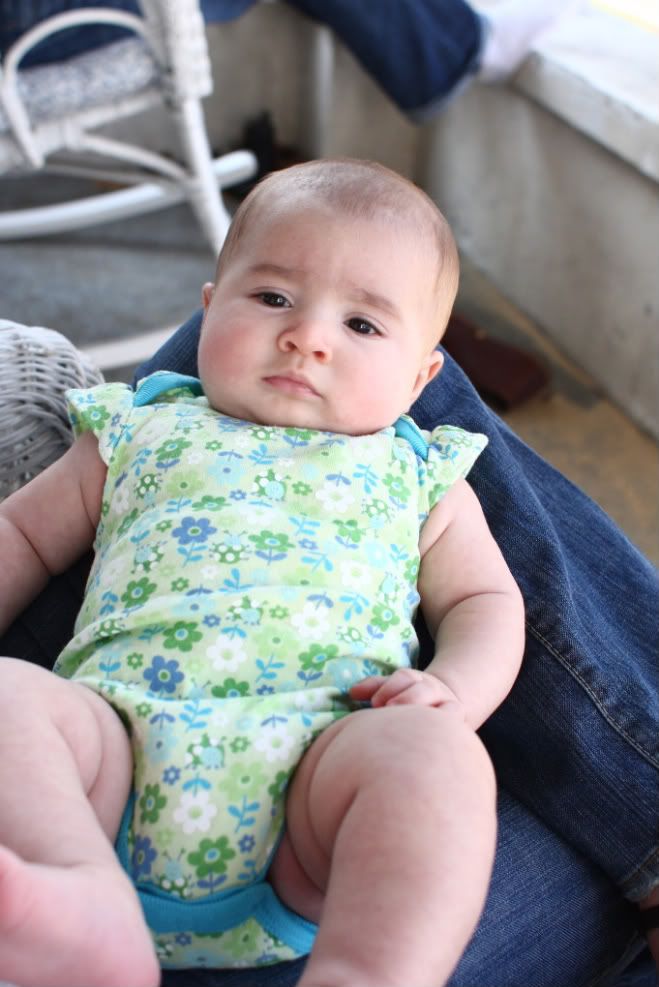 the doctor said she is getting rolls in all the right places :) I love a chubby baby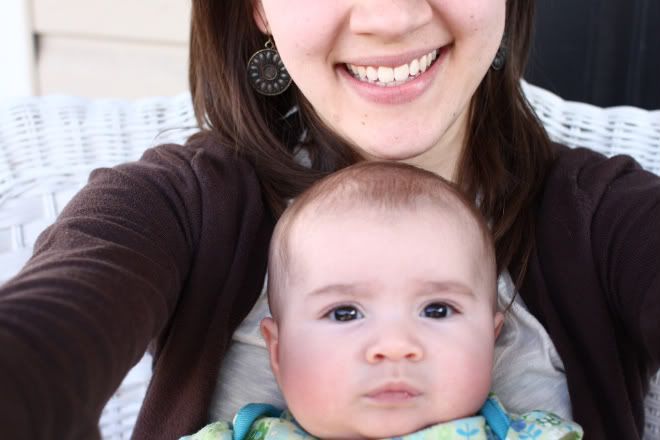 Thank you Lord for Spring and sunshine!