Our friend's Alex and her little girl Sawyer came into town last week for a wedding. While they were here miss Sawyer turned one. Do you remember Alex and I being pregnant together last year??
Lydia and I went over one morning for a play date. It's so much fun to see them interacting together. Sawyer is already walking and babbling so much. I think Lydia just liked watching her do all her big girl tricks.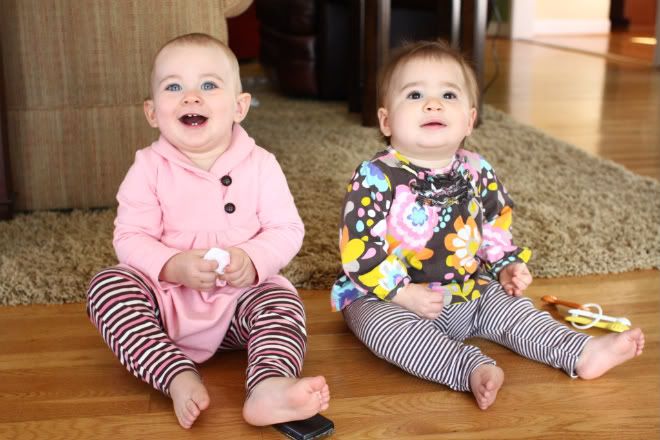 We also went to celebrate her first birthday. Lydia liked Tereza!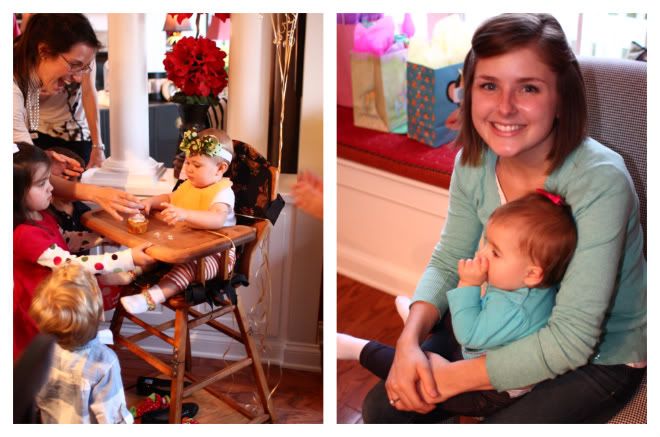 I love G's face in the picture on the left and D's face on the picture on the right...not to mention how Sawyer is digging in to her cupcake. The girl knows how to eat!
yay for friends and babies!!