Last weekend we went apple picking with some friends at a local orchard. This place is great for picking your own goodies. They have strawberries, blackberries, blueberries, apples, peaches, pumpkins and lots lots more.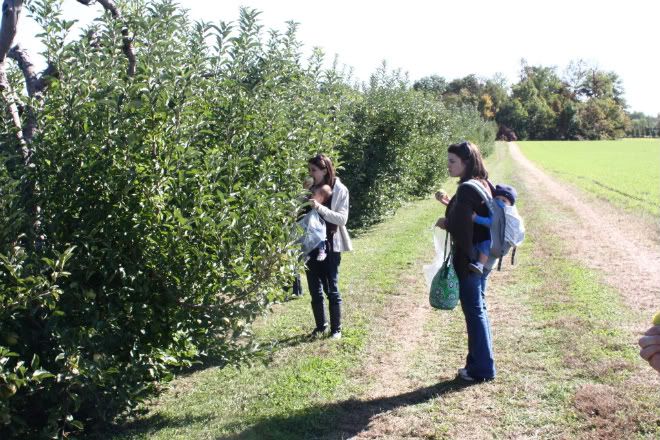 It was a perfect fall day. There was crispness in the air but the sunshine kept you from getting too chilly.
I've been snacking on these apples with some peanut butter... I'm thinking about making little mini apple pies like this
girl did
??
There were lots of kids with us. some were being carried while the big ones were roaming around picking their won apples. Mr. G (on the left) shares a birthday with Lydia. He is a few hours older:)
Here are all the girls
And the babes:
I love Lydia's hair in the left picture. We were riding on trailer coming back from the fields and the wind was blowing her whispy hair all over the place.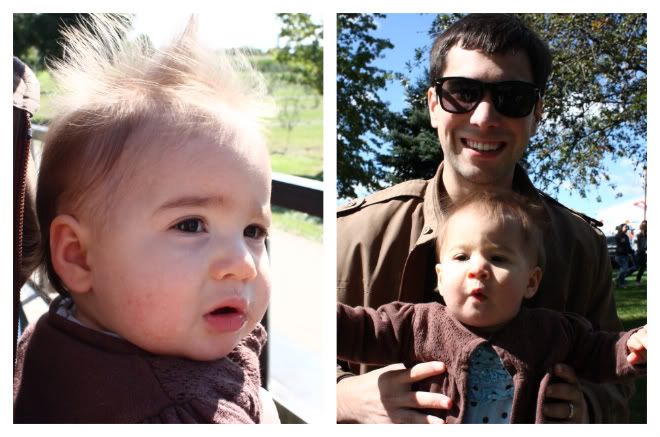 After picking the goods we had lunch out by the pond and then headed home for naps!