Recently I've found Lydia giving her reflection kisses. Whether her reflection is in the dishwasher, stove, or an actual mirror. The girl loves seeing her face. She waves "hi," gives kisses, and smiles a ton. It reminds me of in Anne of Green Gables where she has her make believe friends that live in random things around the house. Lydia has found her first make believe friend in her self :).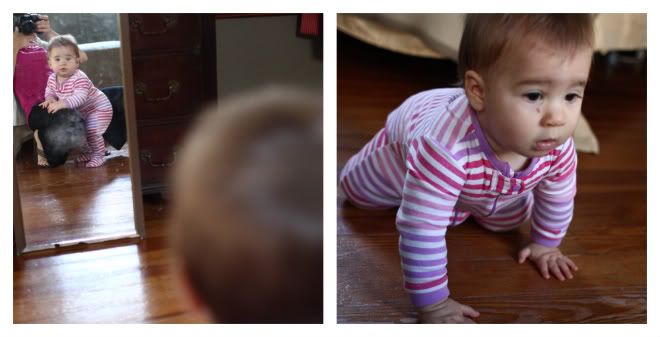 Why yes my mirror is filthy. Thanks for overlooking that :).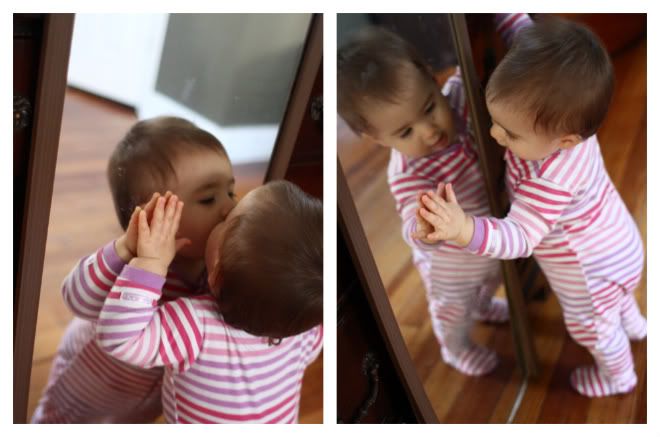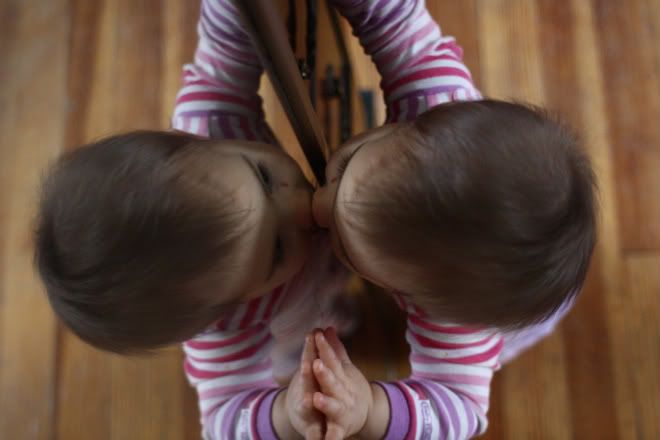 and look who can stand on her own. She's still not totally confident in her skills but she's growing in them...she's even taken a few steps. Can't believe she'll be 11 months in 2 days.