Lydia is 11 months old and so much fun. She has such a little personality. She is getting more and more expressive. She laughs all the time and as she's also starting to exert her will more she fusses a lot more when we take things away from her or ask her to do something she doesn't really want to. Oh the joys!
Today was nice for the first time in a few days. It's been cold and rainy here. It's still cold but at least the sun is shining! I took advantage of it and took Lydia out for some pictures. I love the jacket she is wearing. Our friend Tara made it for her and I think it's just adorable! Thanks T!! (p.s. can we get together with you guys soon??)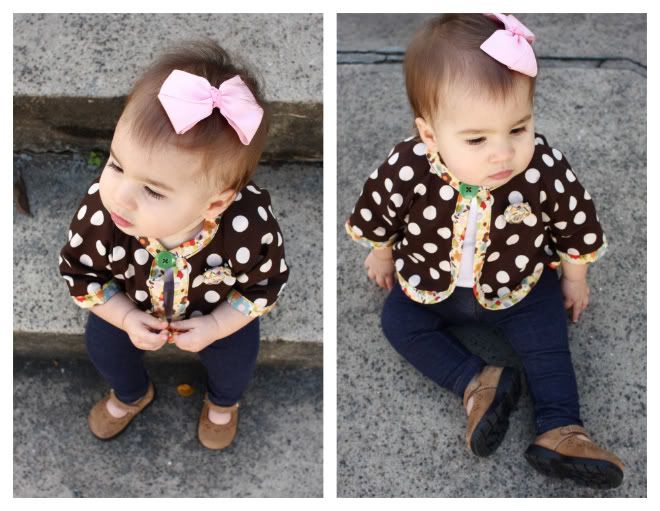 Her schedule hasn't changed much. Still two naps a day and 3 meals. I have started to give her a bottle of whole milk for lunch. She is still on formula for the morning and evening bottles but I wanted her to start getting used to it. I give her 8 oz at breakfast and dinner and 6 oz at lunch. She still goes down for the night at 7:30 and has been sleeping until 8 or sometimes even 8:30. I am thankful for a great sleeper!
Somethings Lydia is doing as of lately:
-says hi, bye, uh oh, mama, dada, ba ba (for bottle)
-signs for more (it's so cute instead of the correct way she points to one palm over and over...close enough)
-we ask her "how big is Lydia?" and she raises her hands above her head as we say "SO BIG"
-she blows kisses
-she has taken a few steps but nothing more than that. she usually will take two or three steps and then lunge toward us.
-when I change her diaper I always say "shew!" whether it's poopy or not and she has started to mimic me.
-Lydia loves the book "brown bear brown bear what do you see"
(here she is doing SOBIG!)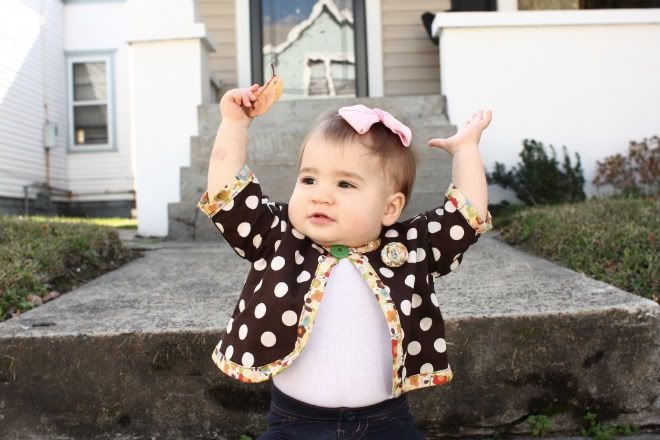 Lydia still only has her bottom two teeth. I thought she'd have at least two more by now but I guess not.
don't you just want to eat her up!
I love the one below on the right. Well I love both of them...but the one of the right is so funny because she's being such a ham!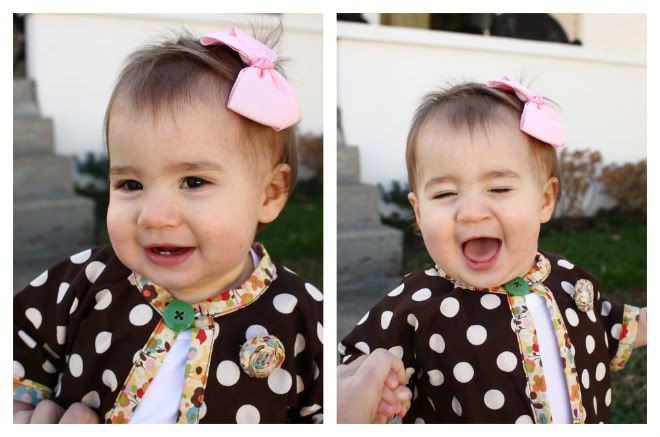 Lydia has a very sweet disposition and I am so thankful! We love spending time with her. It's so funny and very sweet to me how much Patrick misses her when he's gone. He'll come home and if she's asleep he asks if he can wake her up because he's so anxious to see her.
Cutest cloth diaper butt in the world!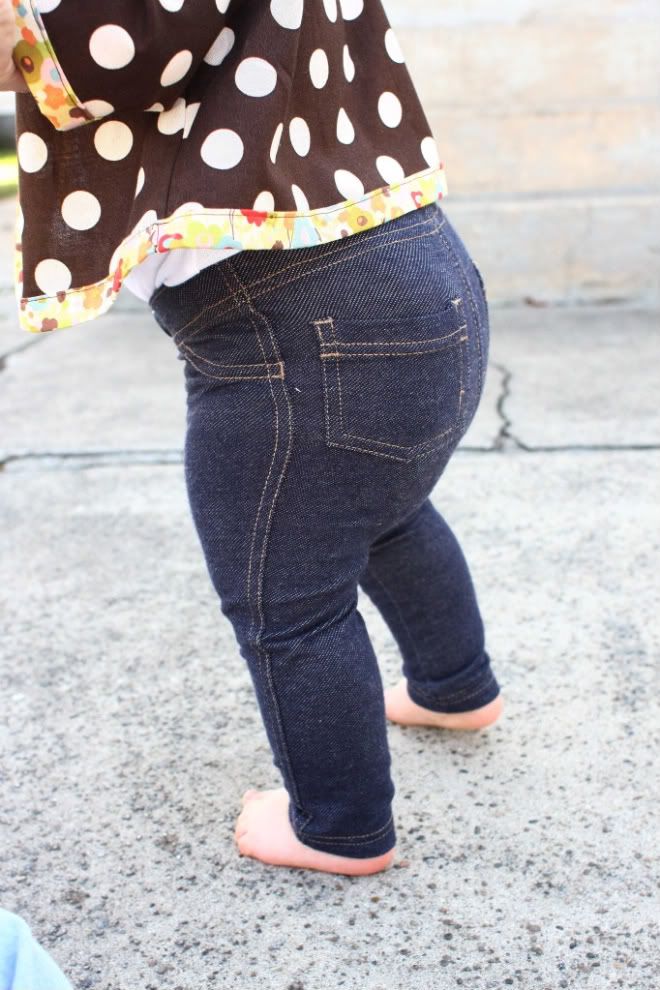 Happy 11 months big girl. We love you!