I haven't done much cooking lately other than that of a little baby. That sentence sounds really weird doesn't it. Oh well. I'm still cooking this bun in my oven. Despite all my tactics to get her out she is staying put.
So while she's getting nice and golden, we have been doing our own thing.
We've been going on lots of walks and little trips to target to walk around and pick up a few last things. And we've been eating lots of ice cream :) okay only twice but all in the same week.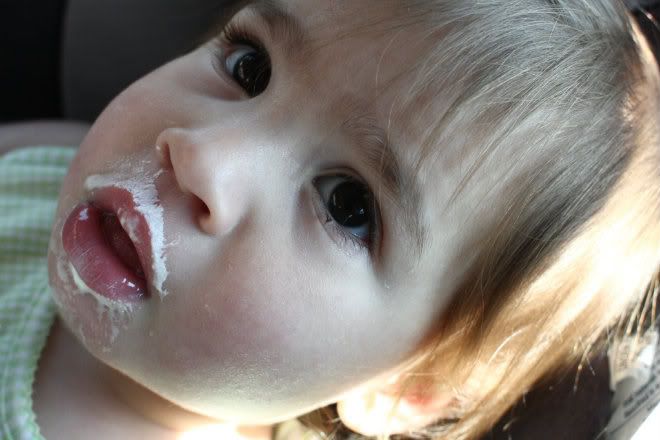 **A bird just flew into my window and totally scared me**
Back to the ice cream. Lydia loves it. So do I. For our second trip we went down the street to a little dairy deli with some friends.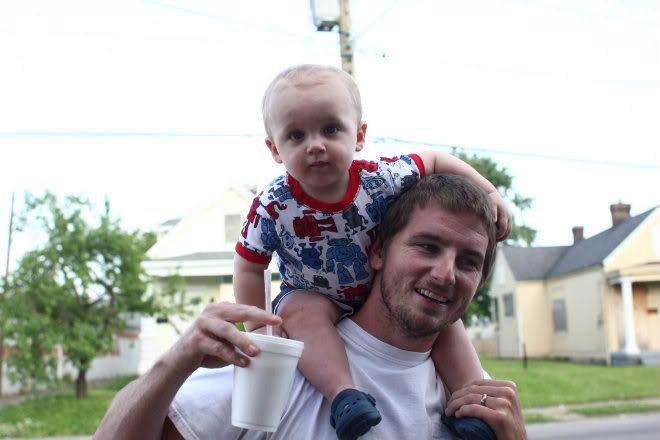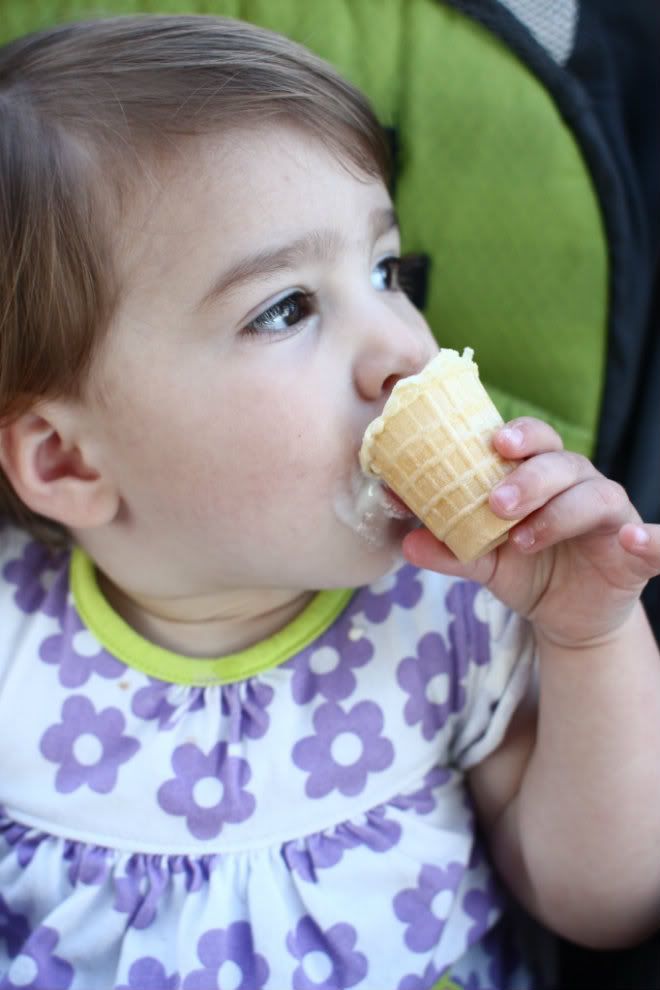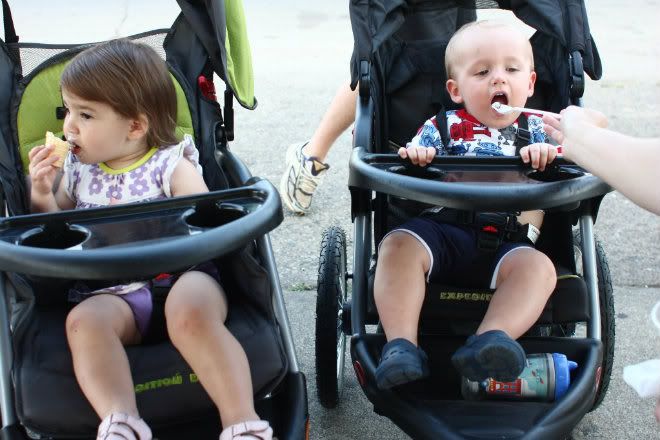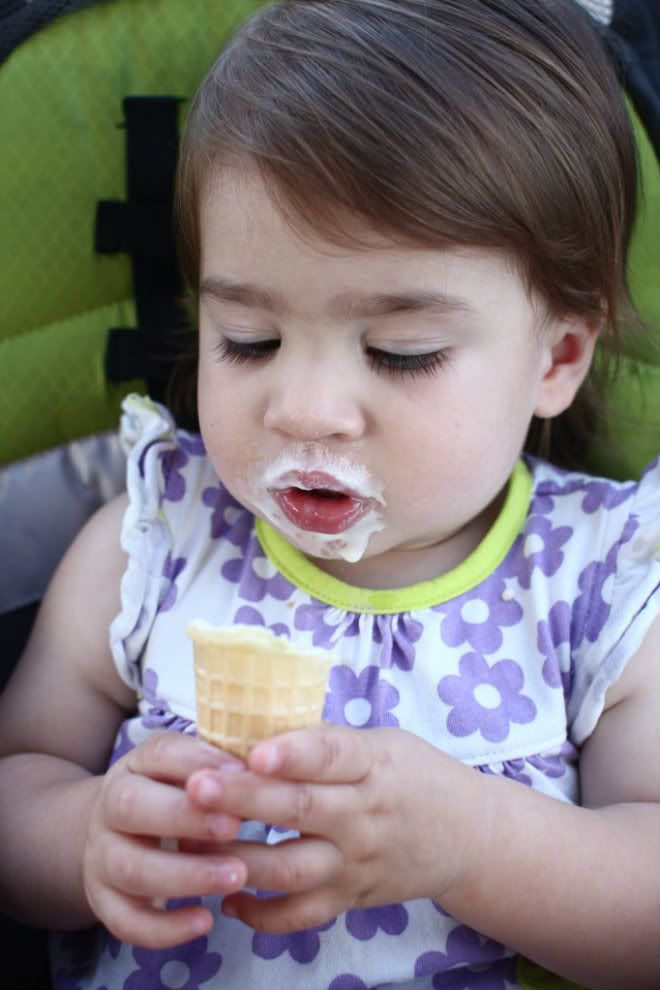 **Are you kidding me. Flew into the window AGAIN**
We've also been spending time with our cousins. Eating at a big kid picnic table. Where toes can't quite touch the ground.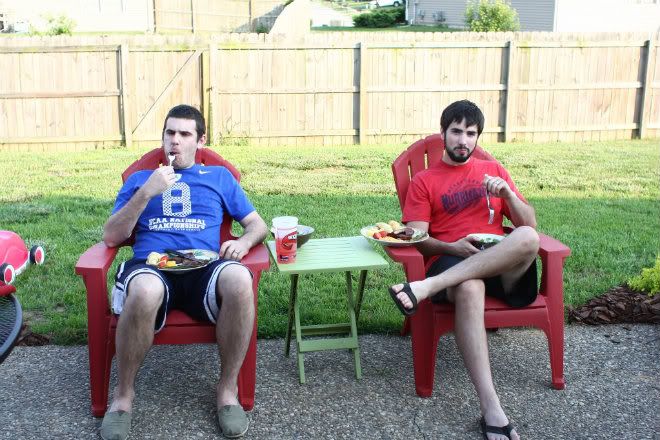 So while we are very excited/anxious to meet our newest family member, we are soaking up these last days as a family of three. Loving on our little (about to be big) one and waiting. WAITING. waiting.