We've been busy lately. Trying to get our house in order before number 2 comes along. Patrick and I recently bought a new mattress set. Our old one was not so comfortable for this prego and overall just worn. We bought a memory foam. Last night was our first night on it and I slept great... Patrick not so much. It may take some time for him to get used to.
With the thought of getting a new mattress came thoughts of getting a new bed in general. Patrick liked a few in the store where we got our mattresses but I kind of wanted something different. I sent him a link off pinterest. He wasn't too impressed by it. Said he'd rather spend extra money and get one already made from the store. Then I sent him another one. Said I loved it! Turns out he loved it too!
One thing to understand about my husband is once he starts thinking about something he can't quit thinking about it until it's done. So a few weekends ago we went down to my parents and bought some wood. The next day my dad and Patrick spent all day building this bed. Talk about a labor of love :) Next weekend we brought that sucker home and Patrick stained it.
Now we have an AWESOME bed with a comfy mattress. I'm one happy girl!
Here are some of pictures of the staining process and then the finished product.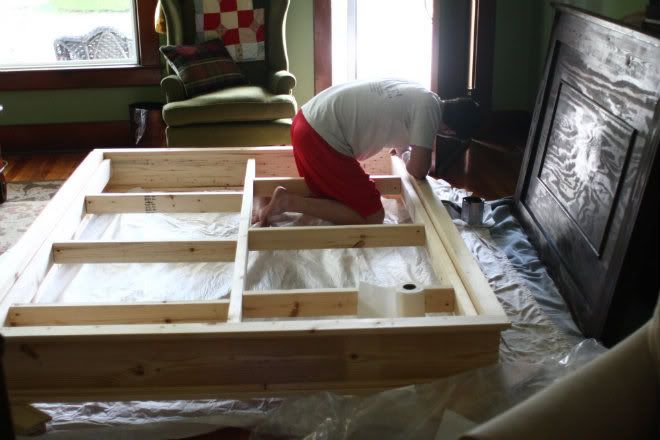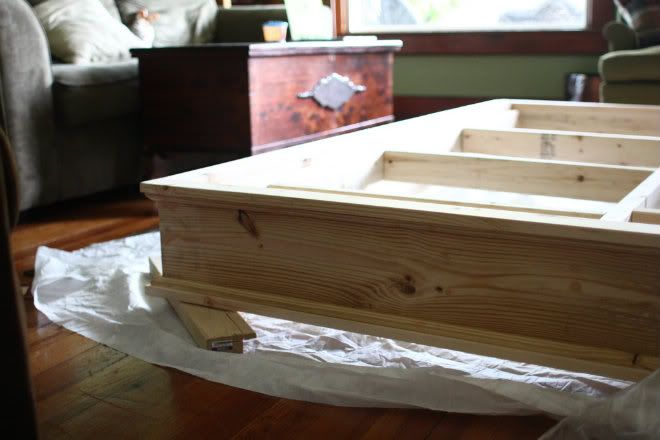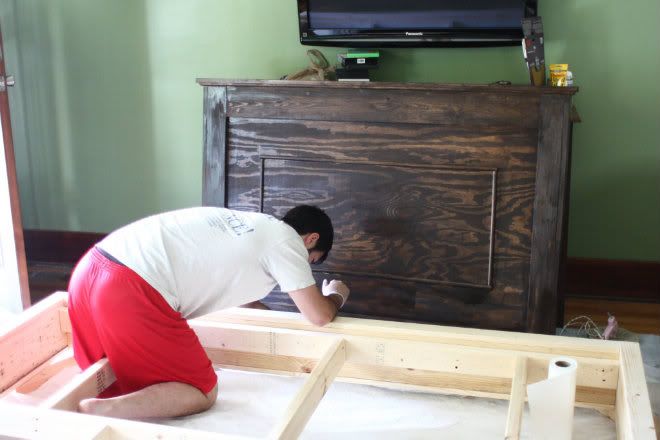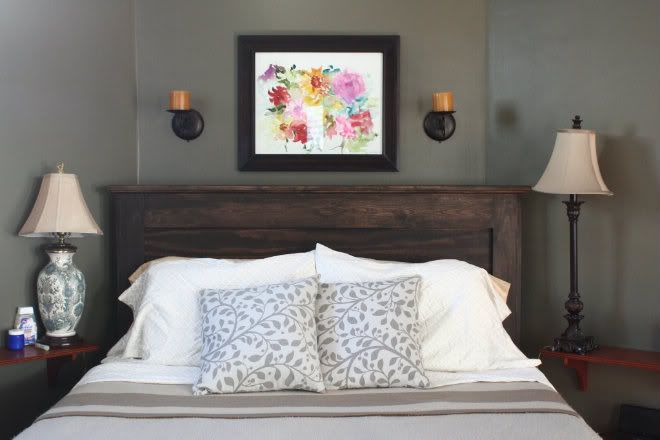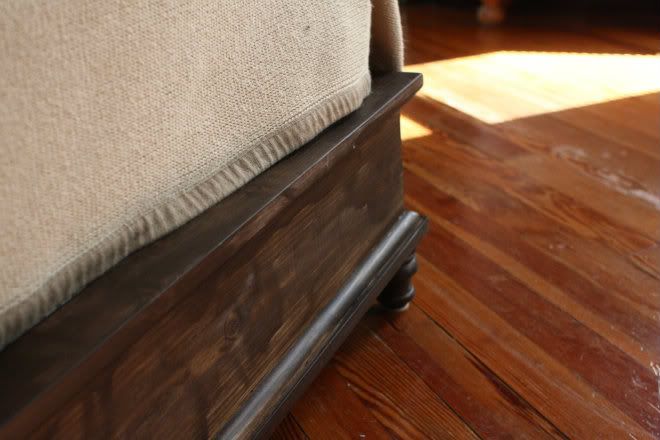 And now for my measly (compared to the bed...but I'm still proud of it) item made with love for my girl. Lydia is hopefully going to be moving to a big girl bed in the next 6 months or so to make room for new little girl in crib. So to make her bed a little special I made her a pillow case. It was totally on a whim and probably due to nesting. It's totally homemade and far from perfect (my first attempt at a pocket pillow case) but I like it.
front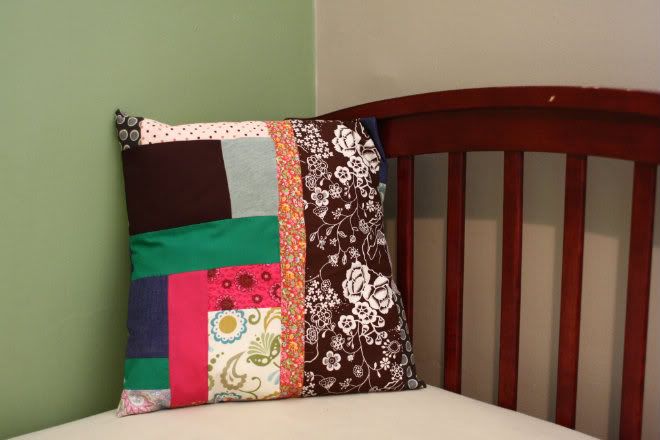 back