Went to pick up a prescription from kroger this morning and saw a sign for a yard sale. I was then in the mood to go look for more. I went to the first one and found a few books, a mr. potato head, ABC caterpillar and a Pilates video for muah. $4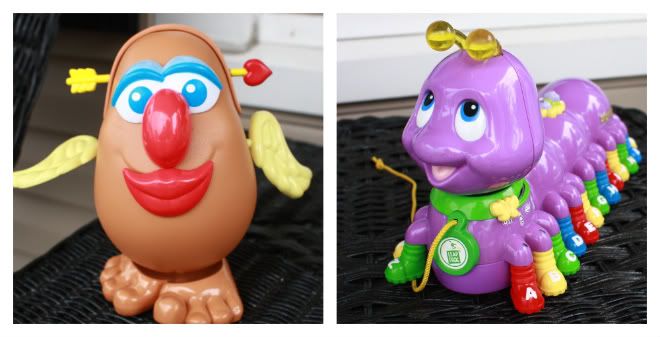 (forgot to get out the pilates video and books for pictures...now I'm too lazy to redo them)
At the second one I found two more toys and a pair of Limited shorts (perfect fit!!!). $3 total.

So I really wish I would have only spent maybe $5 just because its a yard sale and I like to be cheap. Today for some reason I felt bad low balling it. If I would have paid what they were asking I would have spent $17 so I guess $7 is still a pretty good deal.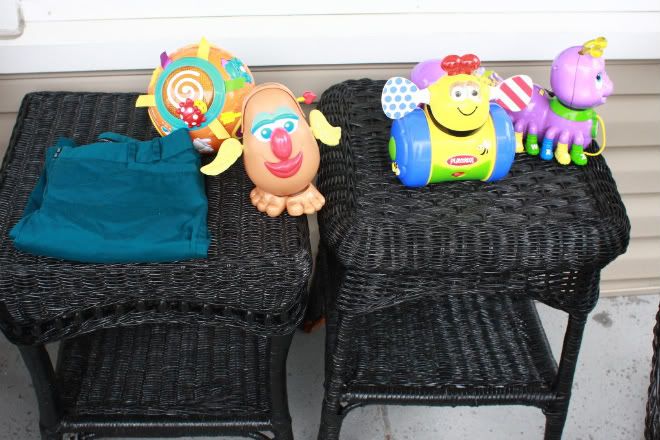 I washed up those toys and let Lydia have at them. She loved em. Patrick hated them (haha only because they make annoying noises)
other news: went to oldnavy looking for a new bathing suit and just happened to find one that I really like for $5!!!