Saturday we celebrated St. Patrick's day with a group of friends from church. I am in a bible study with all of these ladies (and many more). We try to get together with the whole family every once in a while. It was a great night to sit outside and let the kids roam.... until the storm came.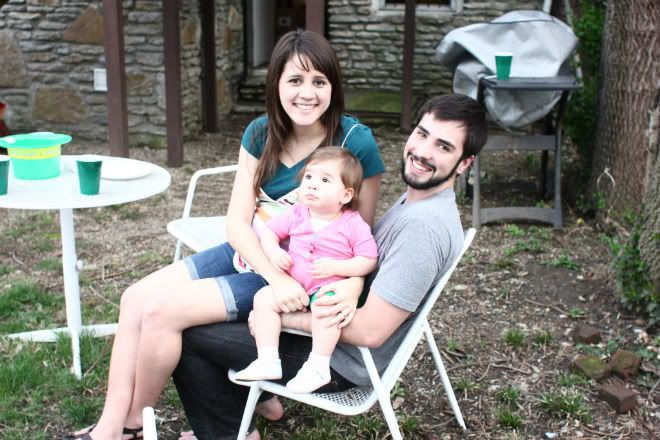 and then it became time for a photo shoot with Lydia and J... because we've already arranged their marriage.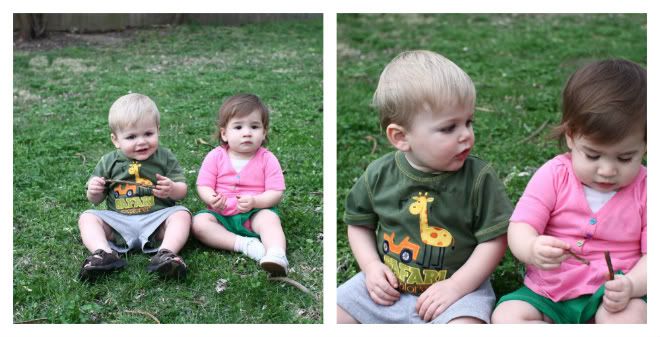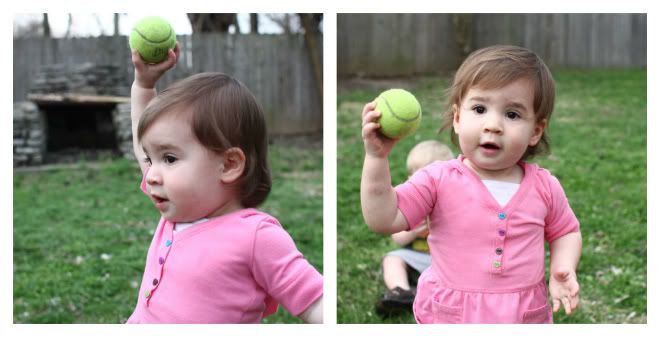 I made the green shorts Lydia is wearing at the party and I also made these funky brown ones. I made some in more normal colors as well. I had some random fabric and wanted to make some shorts for her to wear while playing outside. Some that I wouldn't care if they got stains or tears. Also in the picture below is her first real pony tail.