Our sweet baby is now a 1 year old. She has grown so much in the last month. She has a wonderful personality and is becoming more and more vocal.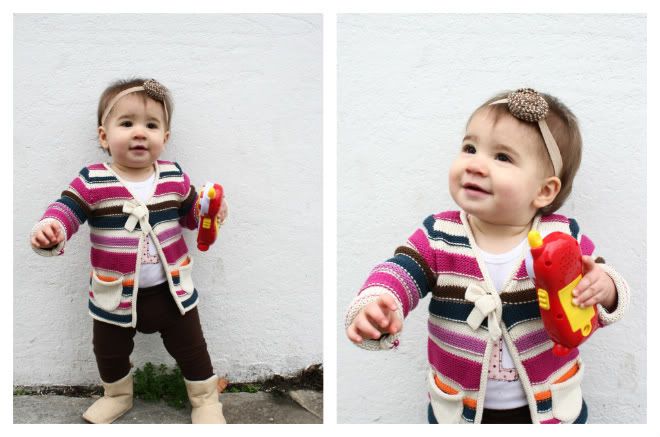 Here are her stats from her 1 year appointment:
weight: 21 lbs 4 oz (55th %tile)
lenth: 30.25 in (85th %tile)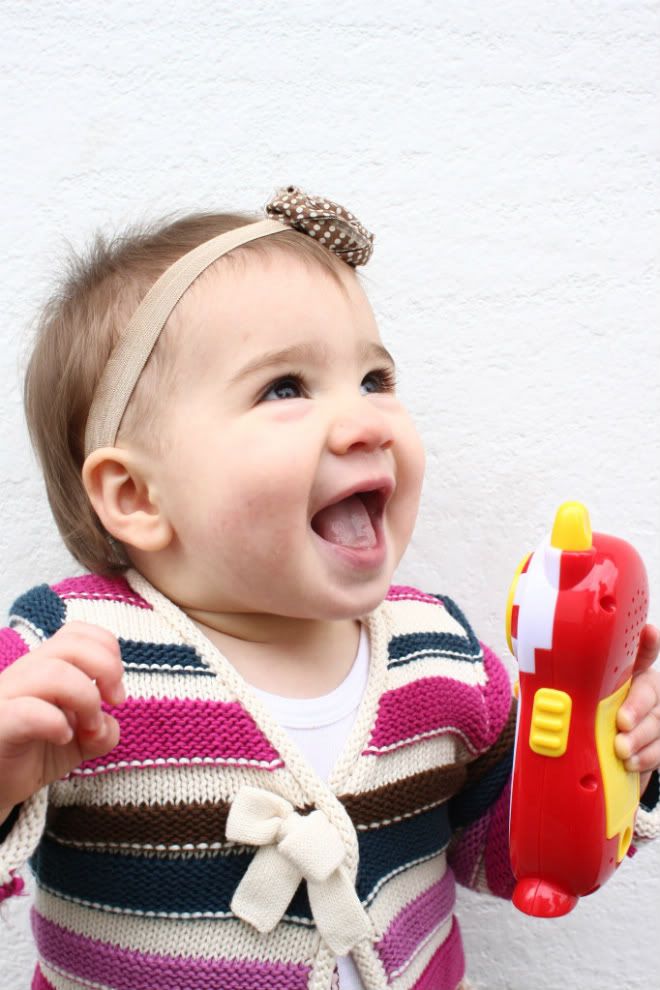 Some things that she is doing:
-She is taking more and more steps. I really think she could walk on her own but she just doesn't quite have the confidence. She'll take probable 10+ steps on her own now but still prefers the crawl.
-She babbles a lot to her self.
-She loves the phone. We bought her a play phone for her birthday and she loves it. She holds it up to her head and says hello and hi.
-She is allowed into one cabinet in the kitchen (the one with all the tupperware) and she loves pulling everything out.
-We've just switched her over to all whole milk. No more formula. Now we just have to work on switching to all sippy cups and no bottles.
-She likes to do patty cake. I leave out a lot of the words and really just do roll em up, roll em up and then pitch em in a pan and she will roll her hands up (I should post a video)
-She says: hi, hello, mama, dada, da (duck), momo (more), uh oh, bye bye, baba (bottle or really any drink), roll (for roll em up in patty cake)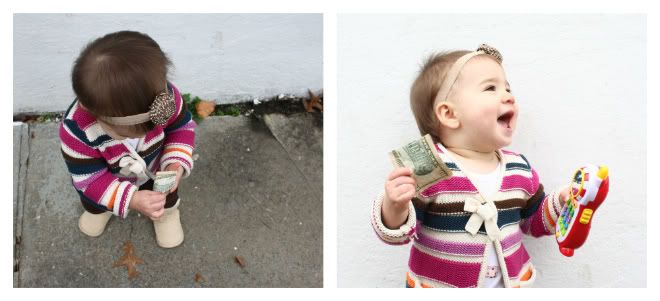 The last year has been wonderful. It brings me to tears thinking over our time with Lydia. The Lord has so kindly given us a great baby girl who we love and cherish dearly.
This kiddo is like my best friend. She gives me the sweetest hugs and I'd seriously take them all day if she'd keep giving them. She goes anywhere with me (because she really doesn't have any other choice) and keeps me company. If you know me very well in real life you know that I like to be with people or at least have some sort of company (the phone will work if you can't actually be sitting by me). Lydia is my constant butt buddy. She keeps me company and listens to all my randomness while Patrick is at work or school. She's my breakfast and lunch date almost every day. She laughs while I dance and make a goon out of myself.
I feel so inadequate when trying to describe how much Lydia has changed our lives and how much she means to us. We pray that the Lord would give us great wisdom as we continually strive to raise her to fear and love the Lord. If we could choose one thing for her it would be that she'd love Jesus.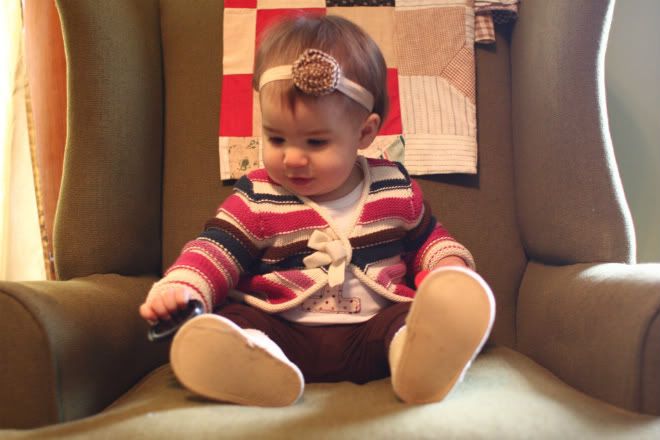 Happy Birthday love bugs! What a fun year we've had.