Before we left for Mexico we had a few projects to tackle.
1. Paint our Porch
Our neighbors had their porch painted a while back. We commented that we should probably do the same thing before we ever try selling our house. It hit us. We should do this while we still live here and can enjoy it. Patrick pressure washed it and then we scrapped the rest off with hand tools. We made a mess. Lots of sweeping and two coats of paint later. WE have a much better looking front porch.
2. Paint Wicker Chairs
Some friends of ours (Matt and Tara) gave us some wicker chairs and tables they didn't have room for when they moved into their house. We gladly accepted their kind offer. The chairs were white. After painting our porch white we needed the chairs to be a different color. We needed something that would pop. BLACK! WE love them. Can't wait to sit out there and enjoy some sweet summer nights.
I don't have a before of the porch but do have a before of the tables we painted.
BEFORE: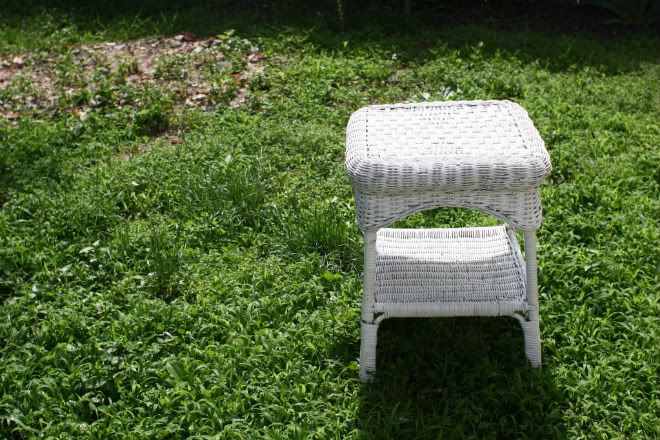 AFTER: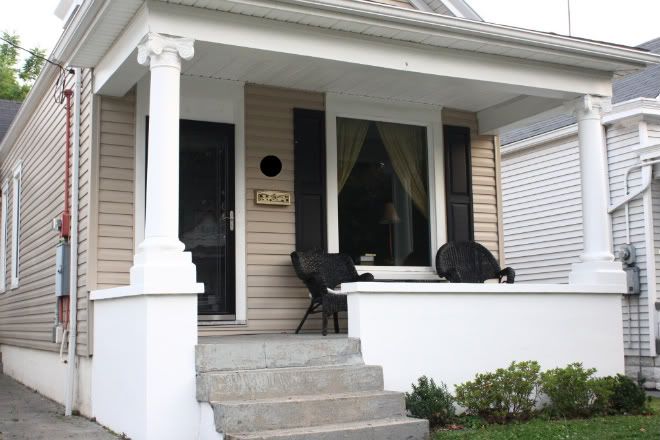 (p.s. that black circle isn't really on my house...just covering up our street number)
SO after some hard work and a few dollars spent on paint we have a new porch.