My sister just finished up her maternity leave and needed a babysitter a couple days a week. Since she's back to working, I'm back to working. What could be better than getting to watch my niece and nephew?? It's going to be fun spending so much time with them now that they live so close (they just moved to southern IN). Lydia and Rory (my newest niece who is almost 8 weeks old) are going to be BFFL (Best Friends for LIFE). Bekah (my sister) and I have already arranged it. There will be none of this going off to college and forgetting one another. Nope. They will be life long buds. Hopefully!
And Tillman (19 mo I think)...he's going to show these girls the way. He'll show them trucks and cars and how to get dirty and probably share some MmmmMas with them too. MmmmMa is his way of giving kisses. I'm sure they will be making appearances often on the blog. Why not start now?
Lydia likes to calm Rory down when she cries.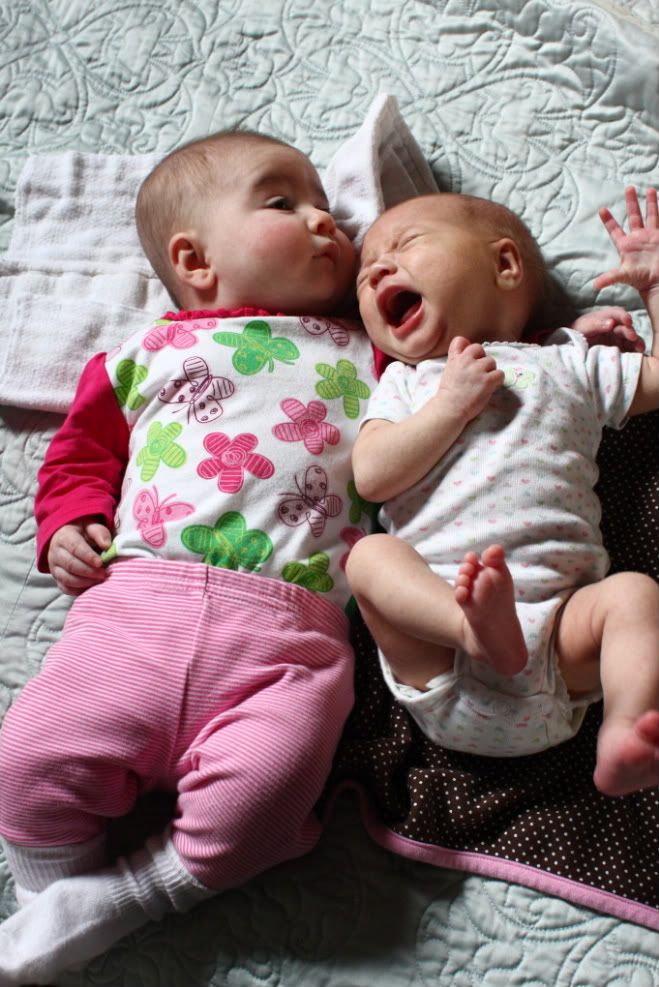 By hitting her in the face.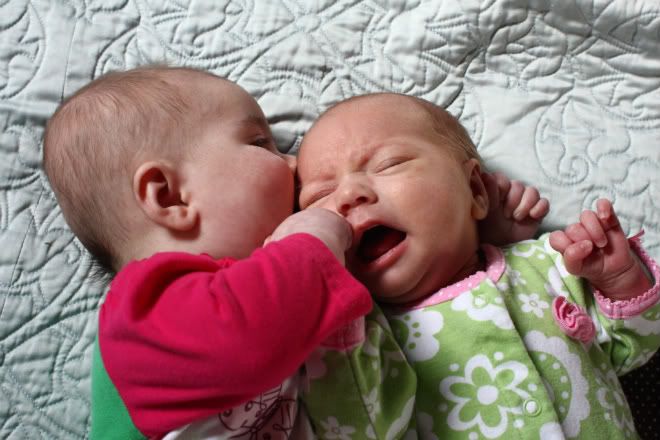 Tillman found his moms boots. We think he looks like Puss here (from Shrek)
Speaking of working... Patrick has been doing some yard work. Our back yard is awful. Full of weeds and weird funky grass. We had a fence between our neighbors yard and ours. It was falling down because bushes were growing on it and it just couldn't handle the weight. We found out a week or so ago that it is OUR fence... so Patrick took it down. Next we will try (ok probably Patrick will try) to dig out those rascally bushes.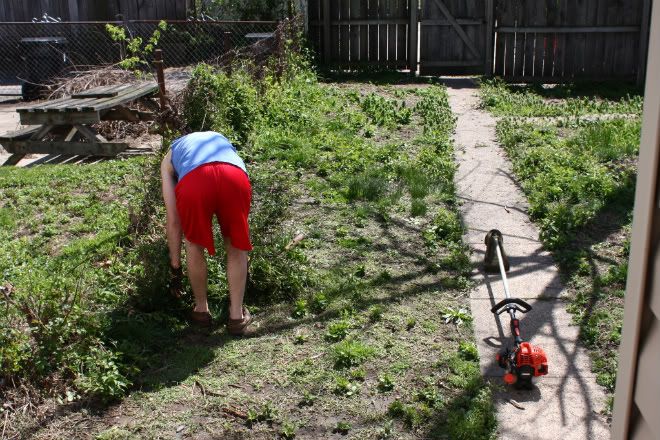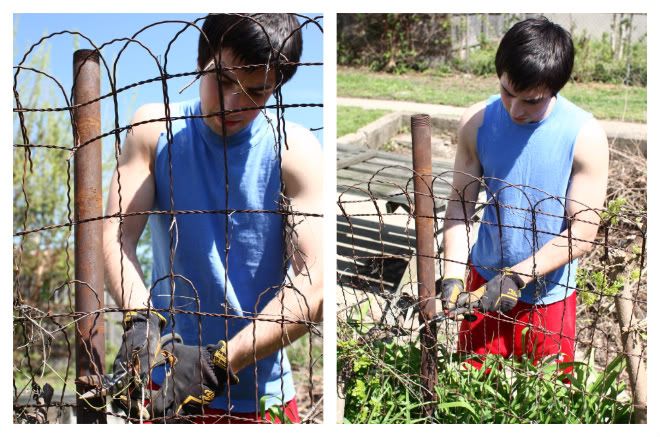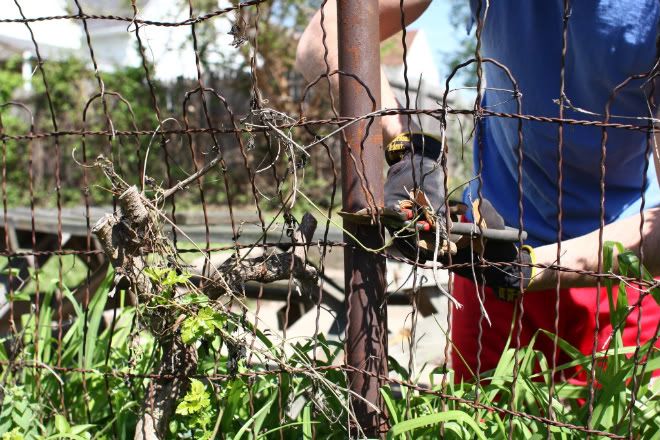 While Patrick was working. Us girls were watching. Just hanging out inside admiring our strong Daddy/uncle/husband.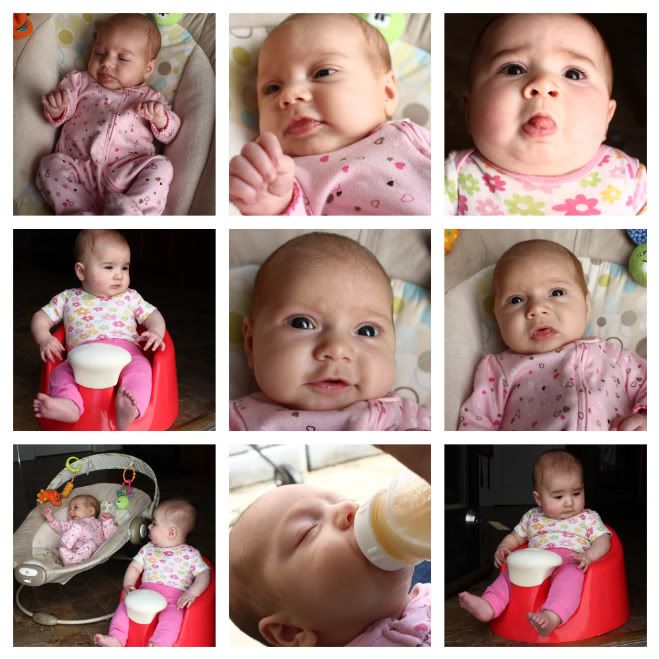 Lydia likes to stick out her tongue... its her newest trick. We can't tell if she's just found it and is exploring or if she's teething and using it to rub her gums...Either way it's always out. It's pretty cute.