Sunday I had the privilege of watching Josh propose to Alyssa and taking some pictures too. I had met Alyssa at a mutual friend's bachelorette party. The mutual friend actually put Josh and I in contact with each other so that I could document this special moment.
So here's how it went. Josh took Alyssa on a walk out in a local nature preserve. I was supposed to be hiding near a waterfall (I'm not good at hiding).
While I was (ahem) hiding I took random pictures like this.
Finally they came out of no where and I was definitely not hiding. Alyssa saw me...still not sure if this gave it away.
He read some stuff (I think a poem?? I was really trying not to listen because, I mean, it's their moment and I kind of felt like if I heard I was imposing...) and then popped the question.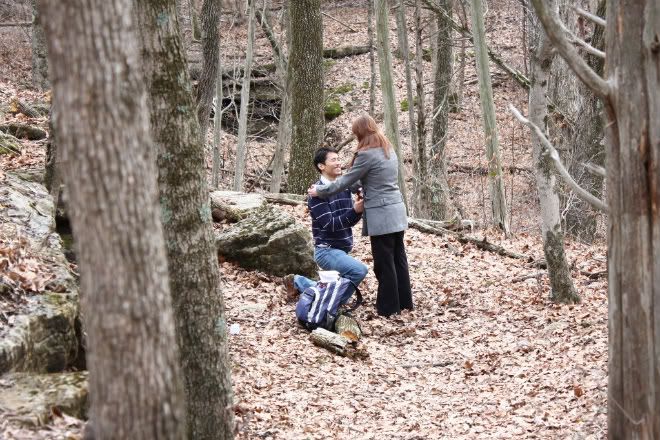 she said yes!!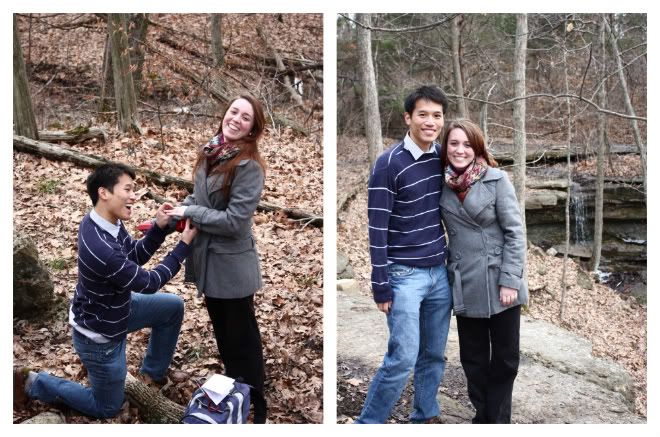 aren't they cute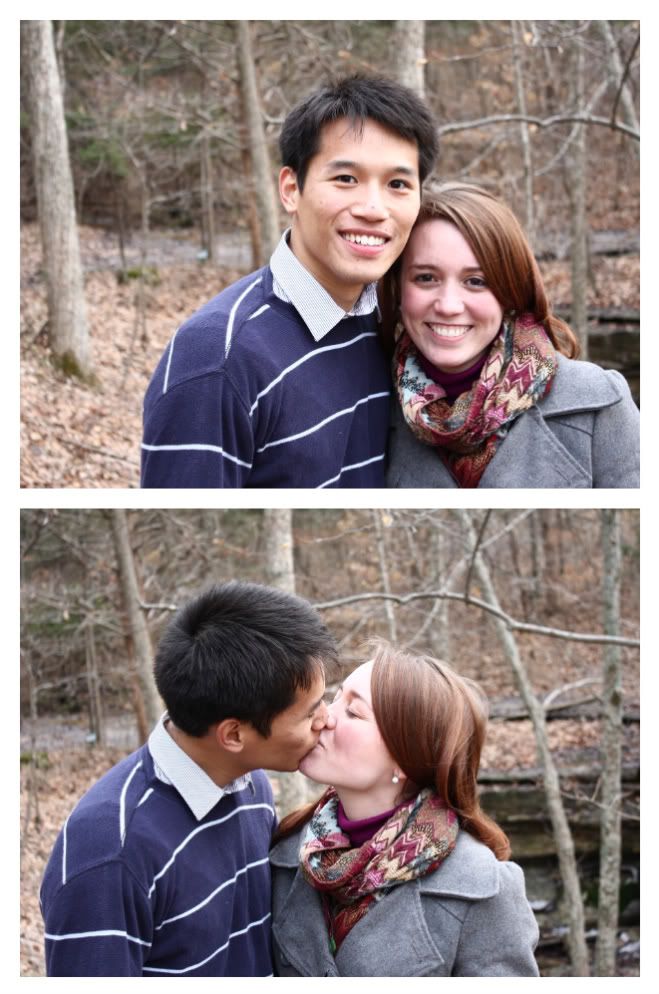 check out her ring, way to go josh!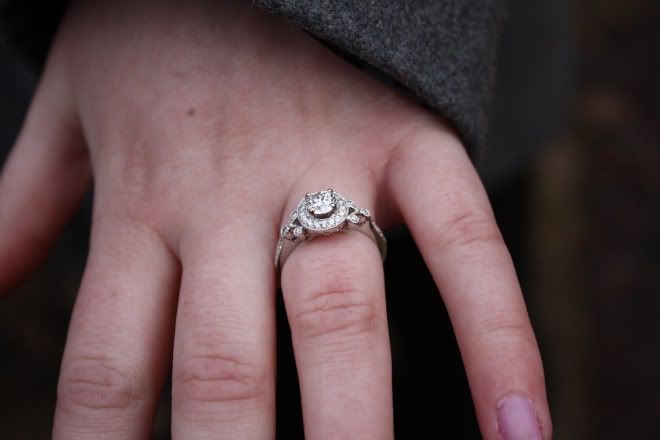 congrats guys! I'm so happy for you two. What a fun day!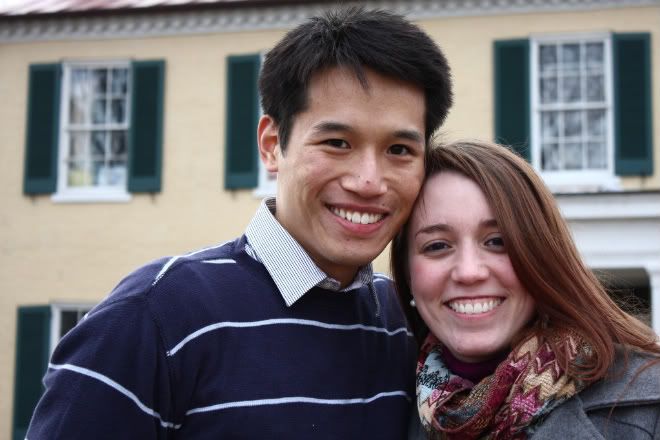 I'll get the rest of these to you soon!