It seems like babies come in huge waves with all of our friends. The births have just started last week. One of my friends, Amanda, had twins on Monday and then two of my other friends had both their little girls on Wednesday.
Here are a few of our friends at a shower a few weeks ago. The two ladies on the left are the ones that had their girlies on Wednesday.
Here are some of the girls from our bible study at the shower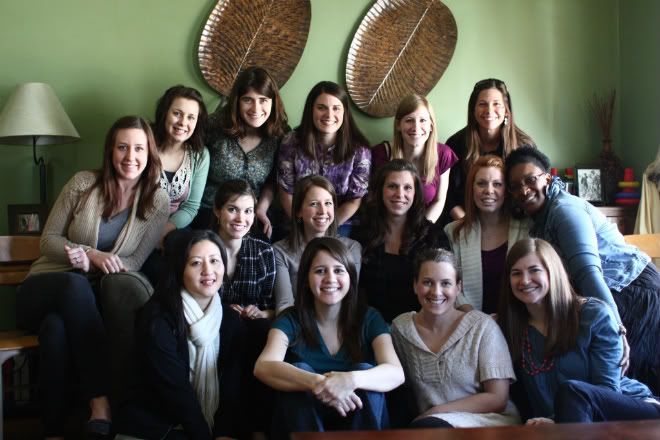 And here is one of those babies... miss Kate. Who is as sweet as can be and makes me very anxious to meet our little girl.