We got a package in the mail today. All the way from Washington State. What did it enclose??? A very sweet hat for the Lydder girl. Usually when I try to put things on her head she tries to take it off right away. She has left this on and is walking around playing for the past 20 minutes. Thanks Aunt Janet we love it!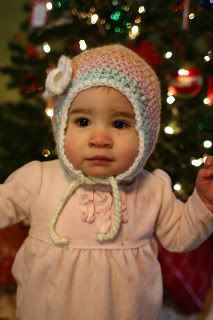 Know what else we love?
BATHS!
Especially when Daddy gives them because he puts lots of bubbles in.
See how long her hair is in that top right one up there??